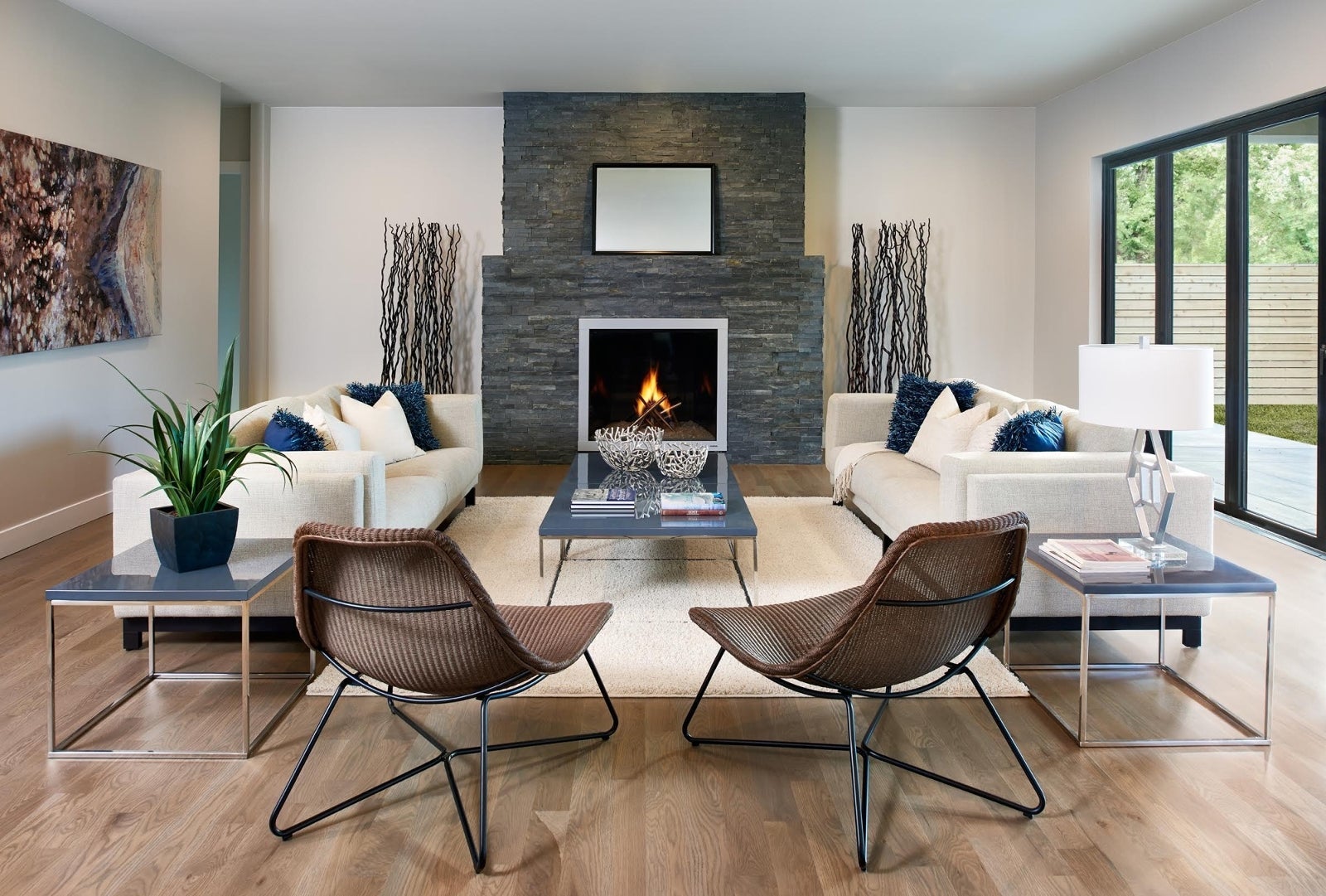 How good does it feel walking through West Elm amongst a crowd of strangers, visualizing yourself sinking into one of their sofas at the end of a long day or pulling up a chair at a well-appointed dining room table?  This in effect is what we set out to do when staging your home for buyers who will be seeing it for the first time. 
I get it, you love your home, you've poured yourself into every design element over the years and now it's time to sell…. One of the hardest things to do is getting out of your habits and preferences, and remember that prospective buyers are purchasing your house, not your taste.  

How Home Staging Works (who does what) 
Home staging is considered a marketing tactic, that will turn your home into something that will appeal to the greatest number of buyers.  We work with a portfolio of qualified stagers, each one armed with an arsenal of furniture, carpets, lamps and just the right tchotchkie to create drama and mass appeal. 
It all starts with depersonalizing your home, we all love Pink Floyd, but those posters have got to come down. Dad's taxidermy collection?  Maybe best to pack that now.  Buyer's may already be shopping at the top of their price range, so let the stager give their imaginations a nudge on what will be move in ready, without having to consider the need for renovations.
After the initial walk through we may make suggestions for small fixes to be made or a room to be painted. Our stager will use specific techniques to highlight the home's architectural features, make rooms feel large and inviting, all the while taking into account the target market; families, young singles or empty-nesters will all have their own flair. 
Now here's the beauty of working with
Lindsay Selland Real Estate, we'll contribute to the cost of getting your home staged!
  Why do we do this? Because we want your home to sell fast and we want it to sell for top dollar.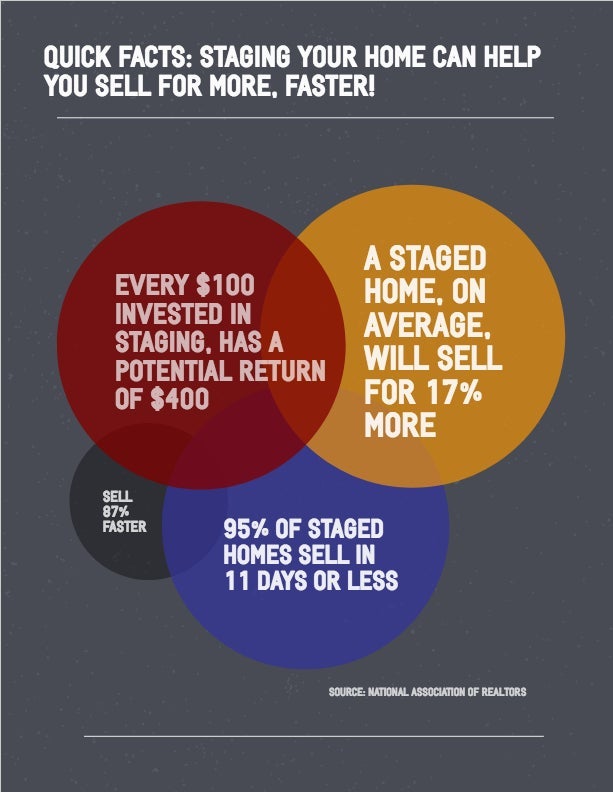 7 Simple Rule for Staging a Home
Keep décor neutral: Neutral does not mean boring, but it does mean staying away from shocking colours, and even avoiding all-white and all-beige walls. "I've staged some fantastic rooms with deep purple or black walls – it's all about knowing how to make it work."       
Remove personal items: All personal pictures, family plaques, framed certificates, etc., should be packed. "I also suggest packing up anything smaller than a cantaloupe. We want the buyer to envision themselves living there right away, and a house full of someone else's pictures doesn't do that."      
Never put an empty home on the market: "One of the challenges of trying to sell a vacant home is that buyers can often have a hard time visualizing themselves living there." When rooms are unfurnished they actually feel smaller than they are; so a buyer might be unsure how to position furniture or if their current furniture will fit.  Buyers also notice more flaws when a home is vacant and might incorrectly assume a home needs a lot of work when it really needs minimal cosmetic updating. Finally, a vacant property can give buyers the impression a seller is desperate, which could result in lower offers.       
Don't remodel before you sell: You may think you have great taste in kitchens, but the new owner may not agree. It's better to spend the money doing cosmetic fixes than worrying about getting the full return on the investment of an extensive remodel.       
 When staging an occupied home we are always careful to remove religious and political items.  
Stay timeless: It's good to be "on trend" with pops of color in, say, pillows and curtains, but avoid anything that's too trendy. A stager can help draw the line.

One quick closing note, no staging is always better than bad staging- cutting corners to save you a few bucks will only cost you in the long run.
As always, our advice is free and friendly, and we can be contacted quickly using the link below;