And just like that summer is over, Starbucks is pushing Pumpkin Spiced Lattes and we're preparing to launch ourselves into a busy Fall Season.  The Toronto market didn't spend much time at the cottage with July reporting strong growth in both the number of sales and average selling price. Year over year average selling prices are up 4.8% to $782,129, with a moderate increase for detached home types.
Housing supply remains an issue, with inventory down slightly year over year by 1.8%.  The impact of our new provincial government and the upcoming municipal elections are sure to be felt in the coming months.  Early rumblings regarding changes to policies on enhancing the supply of housing, and reducing the upfront tax burden of the double whammy Toronto Land Transfer Tax.  For those waiting for a dip, better get comfortable with where the market is at as many factors are pointing towards a stabilized market with a healthy share of both buyers and sellers. 
Ford vs. Toronto - Round 1
An in our own local Trump-style saga, Toronto City Council voted 27-15 to legally challenge the Ontario government's bill that slashes the number of wards by nearly half.  City councillors have elected to exhaust all legal avenues and will take part in a Superior Court hearing August 31st.  Thanks to a majority at Queens Park, the PCs had little trouble passing the bill last week, a shake-up designed to make city hall more efficient (no bad blood here...).
Many question the timing and underlying implications of the changes being announced less than 90 days prior to the fall elections. Mayor John Tory has repeatedly criticized what he calls an unacceptable process that didn't include any input from the city or its residents.  
Friends with Benefits
You may not be ready to buy or sell this year, but know someone who is!  We love working with friends and family of current and past clients and have a fantastic referral program for any introductions.  If you would like to learn more please contact Lindsay at (647) 262-9087 or 
youragent@sellandrealestate.com
Happy Back to School!
Scott & Lindsay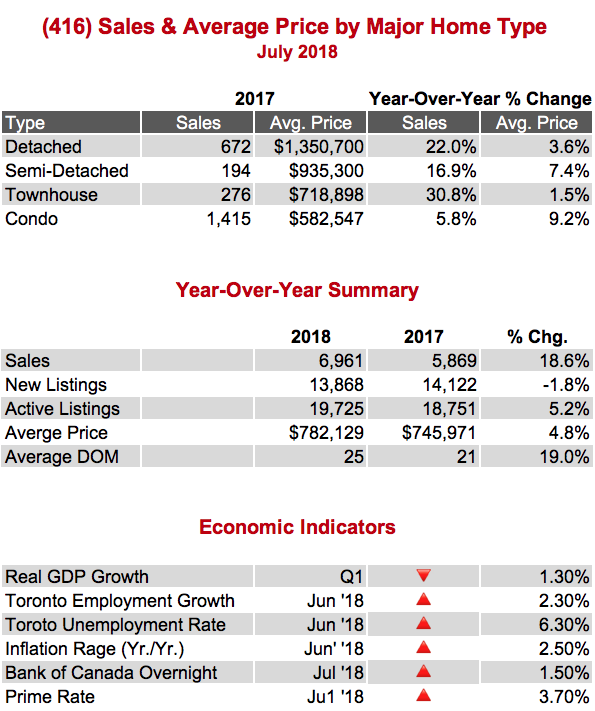 'Your 

greatness

 is limited only by the investments 

you make

 in yourself.'
- Grant Cardone
FEATURED LISTING: 113 Riverdale Ave.
Categories
Archives

Subscribe To This Blog