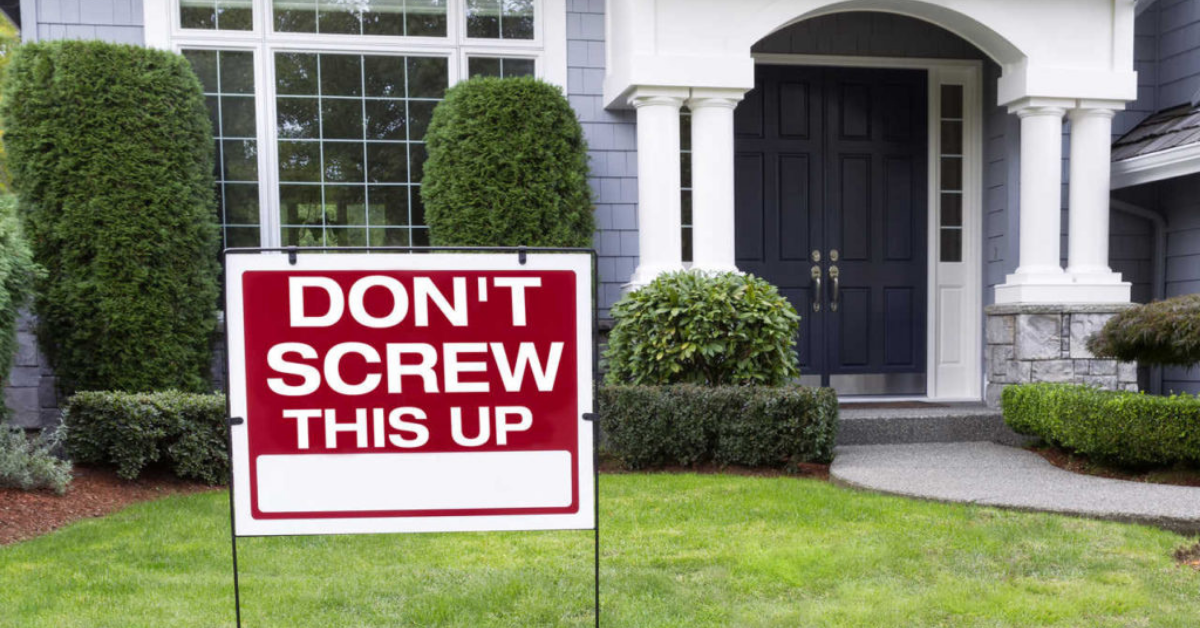 Buying a home is a significant and sometimes overwhelming endeavour. Cutting corners can be tempting, particularly in time spent doing your research. However, dedicating time to these steps will give you the best understanding of your options, so you owe it to yourself to do so.
Research your Agent and Lender
All agents and lenders are not alike. Don't settle for the first person you see on a billboard. Know anyone local who's recently bought or sold a home? Ask about their experiences with their agents and do some research online.
Agents are supposed to be there for you to provide helpful guidance. Try to find someone who you feel you can communicate well with. Your agent should be someone as enthusiastic about your home search as you are.
When looking for a lender, you may as well start with your own bank, but you shouldn't stop there even if it looks like you can get a good deal. If you have a good history with the bank, they may be able to give you deals other lenders would not. Read the fine print and ask for explanations when things about a mortgage are unclear. For example, a lender may offer a low-interest rate but add "points" to the loan, which will eat into what you save on interest.
In any event, shop around to see what other lenders are willing to do. Many buyers stop after their first option, and this can potentially cost them thousands over the life of their mortgage.
Find Your Own Home Inspector
The Home inspection is an important part of the buying process, and some agents will recommend specific inspectors. Do some online research of inspectors, their reviews, and their costs. You certainly will not want to skip this portion of the process, as you could end up buying a home with extremely costly issues.
Get Your Credit Score and Mortgage Pre-approval
Before you even start looking for homes, you should have your credit score and a
mortgage pre-approval
. That pre-approval is the amount a lender will be willing to loan you, based on certain conditions. If you're pre-approved for a certain amount, you will be able to search for homes within a more accurate range. Having a financial start point can help tailor your housing searches, eliminating homes that the bank won't finance.
Don't Apply for New Credit or Charge Large Purchases When You Have a Pending Mortgage
During the pre-approval process, your lender took the time to evaluate your existing debt-to-income ratio, and provided you with a pre-approval amount based on that data. Taking out a car loan, applying for a new credit or making a major purchase on an existing credit card could have a detrimental impact on your debt-to-income ratio and subsequently impact your ability to close on your home. 
You don't want to be the homebuyer that went out and purchase their new appliances for their next home prior to closing, only to be left without a home to move into. Rather than applying for a new credit card or making a major purchase, hold off on any and all significant purchases until after you have closed on your new home. Work with your lender in order to determine how much purchasing power you have at the moment, and consult with them before making any important financial decisions during the home buying process.
Don't Empty Your Savings Account to Purchase a House
Many home buyers who are looking for a new place to live have been saving for years in order to make this exciting investment. However, it is not a good idea to completely empty your savings account in order to put a down payment on a new home.
First of all, liquidating all of your cash assets may actually impair your ability to get a mortgage. Your lender is going to be looking at a variety of different factors before deciding on your mortgage pre-approval. If they feel that you are taking too big of a risk by utilizing all of your savings, they may minimize the amount of money that they are willing to lend you for your home purchase. 
In addition, you are likely going to need additional cash after you purchase your home to finance home improvement projects, new furniture and other unexpected expenses that often arise after moving into a new place. It's best to leave some cash available so that you have an emergency fund after your home purchase is finalized.
The mortgage pre-approval is a starting point, not an endpoint. You likely do not want to end up with a mortgage payment that leaves you with little left over for other expenses each month.
One commonly adhered-to rule is to dedicate one-third of monthly costs to mortgage payments, insurance and property taxes. Determine what your budget is and how it translates into a sticker price. Now you're ready to look at homes you can love without the financial stress.
Research the Neighbourhoods
Homes do not stand alone. They are part of a neighbourhood, and the health of that neighbourhood is an important part of the home's value. What kinds of schools are in the area? Regardless of if you plan on using them, homes in popular school districts typically have better resale value.
Investigate the values of nearby houses. If they are lower, your seller might be overcharging, and if local prices are higher, you may want to tactfully inquire why you're getting such a seemingly good deal.
And then there's everything else: parks, grocery stores, restaurants, theatres, whatever else you'd like to have within a short drive or walk. The best home gives you the amount of access or privacy you desire.
Don't let home buying overwhelm you. Do your research and keep control of the process. Gather as much information as you can, and work with people who are most willing to work with you. It may take more work at the beginning, but, in the end, it will save you money and aggravation.